2022 Summer All-Inclusive Vacation – There's Still Time!
2022 Summer All-Inclusive Vacation – There's Still Time!
Dude ranch vacations for summer 2022 can be seemingly hard to find right now but don't worry, the Dude Ranchers' Association can help! The DRA has some member ranches that still have availability, which is great news for travelers! Head west and experience an authentic western adventure vacation filled with excitement, relaxation, new experiences, and memories that will surely last a lifetime.
Whether you are looking for a couples getaway, a family trip, or even a multi-generational gathering, a dude ranch is the best location option. The Dude Ranchers' Association has ranches that offer each kind of unique experience and we can promise it is not something you will want to miss out on! Cross an item off your bucket list and adventure to a new and exciting destination for your summer vacation in 2022!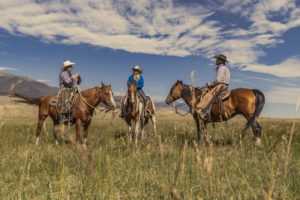 Remember, DRA member ranches offer an all-inclusive vacation experience like no other destination. When you vacation at a Dude Ranchers' Association member ranch, you can be sure of a quality vacation. Member ranches endure a rigorous inspection and approval process that ensures guests are treated to genuine western hospitality combined with the lodging industry's highest standards. Start planning a trip the whole family or group will remember for years to come by browsing the ranches listed below. To learn more about how to narrow down which ranch is best for you, follow our steps on how to choose the best ranch or contact the dude ranch experts at the Dude Ranchers' Association via email or phone.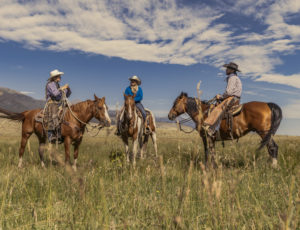 Westcliffe, Colorado
Guest Capacity: 4-8
Open: Year-Round