The State of Washington is the heart of the Pacific Northwest. Known for snow-capped volcanoes and sunny islands, rain forests and rain shadows, Microsoft and Boeing, Washington state is a diverse land of beauty and extremes. Guests of these dude ranches will find much to do and see during a vacation.
The diverse natural beauty of the state encourages outdoor recreation. There are four volcanos in the Cascades which range in elevation from 8,300 feet (Mount St. Helen's in its shrunken post-1980 explosion height) to over 14,400 feet (Mount Rainier). The Olympic Peninsula, west of Puget Sound, is home to the Olympic National Park, with its Olympic Mountains, Hoh Rain Forest, and long stretches of wild, wind-swept Pacific beaches.
Time spent at a Washington dude ranch will inevitably include outdoor recreation. Imagine horseback riding through grassland ringed by mountains, or deep into evergreen forests. Additional activities may include angling in lakes or rivers, tubing down a river, biking, or hiking. Guests of Washington Dude Ranches may enjoy a scenic sleigh ride or a thrilling snowmobile adventure as well in the winter months.
A dude ranch vacation in Washington is an ideal way to reconnect with nature, bond with family, and make new friends.
Ranches in Washington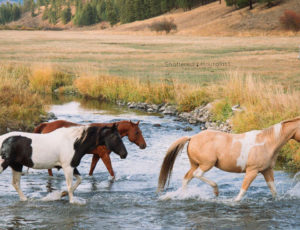 Republic, Washington
Guest Capacity: 12
Open: Year Round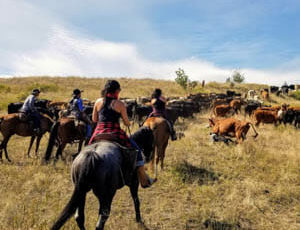 Kettle Falls, Washington
Guest Capacity: 35
Open: May - October