British Columbia Dude Ranches
British Columbia is a remarkable place. It stretches from the Rocky Mountains to the Pacific Ocean, Washington state to the Yukon and Alaska. Some of the wildest, most rugged mountains on the continent are found here; indeed, the Coast Range has been dubbed the Himalayas of the west. Tall, rocky peaks tumble down into valleys that rival the Grand Canyon in depth, width, and magnificence. Those who journey here are richly rewarded.
Canada's westernmost province has untamed wilderness, temperate rain forests, a cosmopolitan city, laid-back islands, and charming, historic towns. It has award-winning wineries, Olympic skiing, and some of the best fishing in the world. Indeed, outdoor recreation in British Columbia is unparalleled. No surprise then, that British Columbia is also home to a number of fantastic dude ranches.
Vacations at dude ranches include horseback riding, but very likely fishing and hiking as well. Many ranches offer spa treatments to their guests, for nothing compliments a day in the saddle like a massage. Some offer helicopter tours, white water rafting, and wildlife viewing, while others focus on providing the most authentic ranch vacation possible. Consider a dude ranch vacation in British Columbia, one of the most striking parts of the world.
Ranches in British Columbia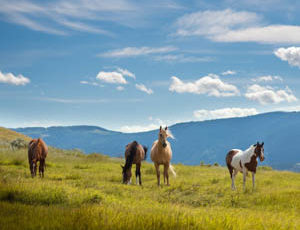 Ashcroft, British Columbia
Guest Capacity: 45
Open: April - October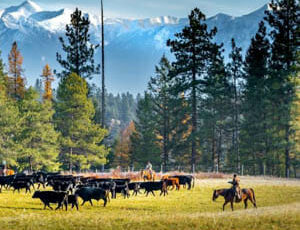 Cranbrook, British Columbia
Guest Capacity: 50
Open: May - September