Rowses 1+1 Ranch

| Burwell, Nebraska
Minimum: $280
Maximum: $315
Elevation: 2300 feet
Guest Capacity: 10
Open: May 15 - October 31
Check In/Out: 3:00 pm Sunday or Wed - 10:00 am Saturday
Check Availability
About Rowses 1+1 Ranch
Step back into the Old West and satisfy the cowboy in you as you come alongside the cowboys of the 1+1 Ranch. Our 7,000 acre ranch, set in the beautiful sand hills of Nebraska is the perfect setting for your getaway & some of the most spectacular horseback riding ever. Get involved as much or as little as you want in our daily ranch activities such as cattle drives, branding, working cattle, gathering & sorting, roping, checking cattle & windmills in the wide open pastures. Arena activities are also available as time allows - riding lessons, team penning, tracking & roping lessons.You will be matched up with one of our ranch raised quarter horses that you can call your own during your entire stay.

Enjoy three delicious homestyle meals with our family at the main lodge.

Evening campfires provide a peaceful background for good conversation, stories, music, & friendship. At the end of the day, retire to your cozy cabin comfortably furnished with rustic cowboy decor. Watch the vibrant sunset from the comfort of a rocking chair on the front porch.

Ride away from the city, and embrace the laid back atmosphere of the old west. No hassles, no schedule, no worries. Arrive as a guest, leave as family.


A little more about the 1+1 Ranch & Rowse family...

The 1+1 Ranch is an authethentic working cattle & horse ranch, owned and operated by Jerry & Tammy Rowse. Some of their land has been in the family for 75 years. They run over 800 cow/calf pairs & 50 horses in an award winning quarter horse breeding program. Jerry & Tammy Rowse are 6th generation ranchers in Garfield County and have a long standing heritage for passion in the areas of ranching, horses, western heritage, and hospitality. Their son Kyle joins in the tradition, owning his own cattle, working the ranch alongside them.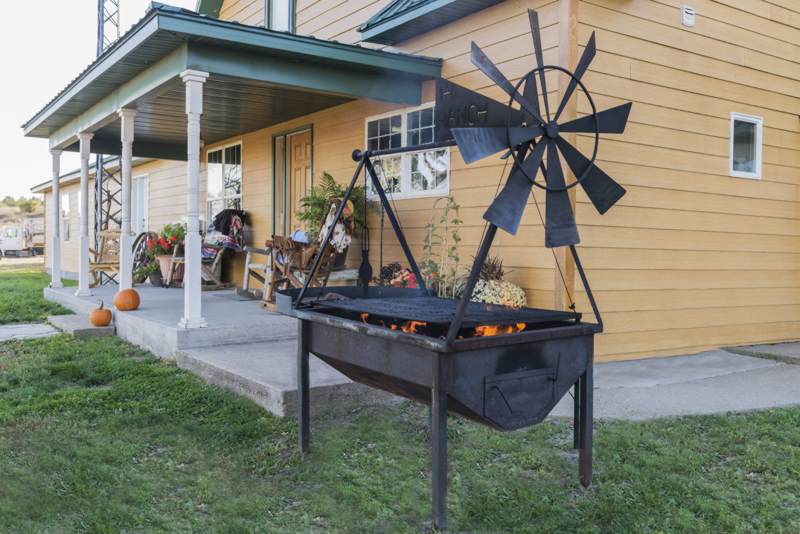 Ranch Dining:
The delicious home cooked meals of the 1+1 Ranch are widely renowned. Three meals plus snacks are served each day. From thick juicy steaks and veggies fire-grilled to perfection, chicken fried steaks with mashed potatoes & gravy to decadent homemade desserts like cheese cake, pie or banana split dessert, you won't be disappointed. Tammy also keeps a large garden so fresh produce is always available in season. Special needs such as a vegetarian diet can be accommodated with advance notice.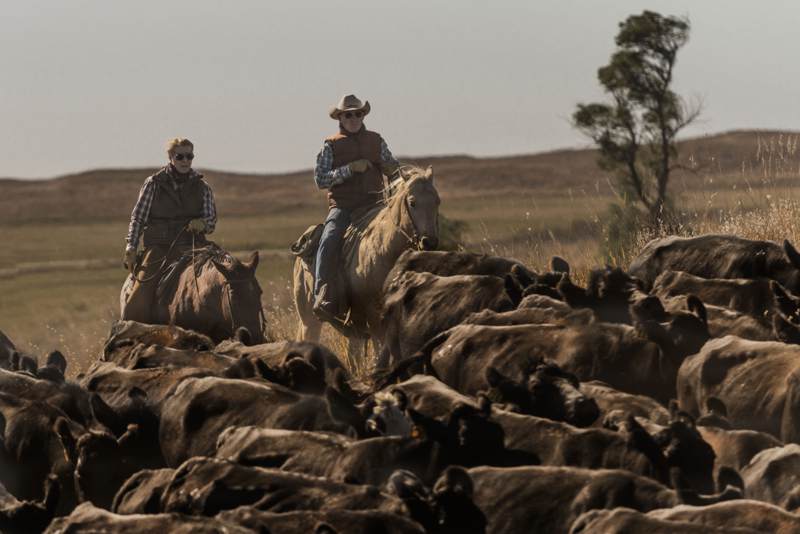 Ranch Activities:
A wide variety of riding opportunities includes: cattle drives, branding, working cattle, team penning, roping, & long rides in wide open pastures to check cattle. You can expect at least 6 hours a day riding. The 1+1 Ranch riding lessons encourage and educate guests to build confidence and capability. Guests are matched with a horse that is a good fit for their personality and experience. Also enjoy feeding & grooming colts, campfires, stargazing, cowboy socials at the 1+1 arena, & local rodeos.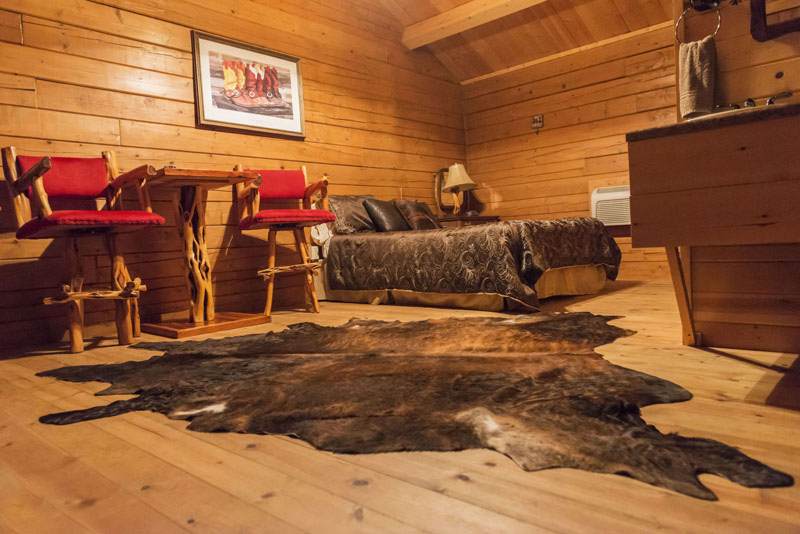 Ranch Lodging:
Five beautiful rustic log cabin rooms, accented in authentic cowboy style provide private baths, refrigerator, microwave, coffee pot & front porch with rocking chairs to watch the vibrant sandhills sunsets. Two bedrooms with a shared bath are located in the main lodge. The Great Room of the Main Lodge provides a great setting for small corporate meetings/retreats. High speed wireless internet and laundry facilities are available. Three meals are served daily at the Main Lodge.
Activities:
- Bird Watching
- Golf on or nearby
- Cattle work
Food:
- Ranch/Western
- Special Diets Accommodated
Riding:
- All day ride
- Half day rides
- Fast rides
- Private lessons
- Group lessons
- Team penning
- Advanced rides
- Beginner rides
- Intermediate rides
Dates Open:
- May
- June
- July
- August
- September
- October
Length of Stay:
- 3 nights
- 4 nights
- 6 nights
Lodging and Amenities:
- Airport Shuttle
- Cabins
- Internet
- Lodge rooms
Specialty Events/Weeks:
- Adult Only Weeks
- Adult Oriented
- Artist
- Cattle Drive
- Girlfriend Getaways
- Hunting
- Photography
- Singles Weeks
Cancellation Policy:
Reservations cancelled more than 60 days in advanced will be refunded in full less $100 handling fee. Deposits not returned may be applied to any stay within the following 12 months.