The Board of Directors for the Dude Ranchers' Association is the governing body of over 90 of the best dude and guest ranches in the dude ranch industry.
These board members ensure DRA member ranches are providing the most authentic western vacation to their guests while meeting the lodging and equine industries' highest standards. If you are wanting to learn more or have any questions regarding the Dude Ranchers' Association, the dude ranch industry, or membership info the DRA, be sure to contact one of the following board members or the DRA office.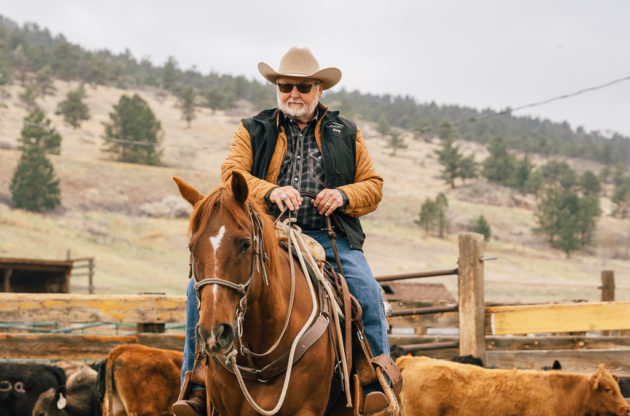 President
Jerry Helmicki
Bar Lazy J Ranch, Colorado
Email Jerry | 970.725.3437
After climbing the corporate ladder and having a successful career in the business world, at age forty-three I was burned up. It was time for a change and time to look for a more satisfying and rewarding lifestyle. I was always fascinated with the West, and after visiting several dude ranches, Cheri and I decided dude ranching offered the lifestyle and environment we both wanted. In 1995, we purchased the Bar Lazy J Guest Ranch in Colorado. That year required giving up a successful career, selling all our worldly possessions, cashing in all our retirement investments, and leaving the area I was born and raised in. While we had no background in ranching, we were able to apply our previous skills and experiences to build up our dude ranch operation. Twenty-some years later I can honestly say I never looked back nor had an ounce of regret. I consider it an honor and privilege to serve on this board and to participate in supporting and promoting the business of dude ranching.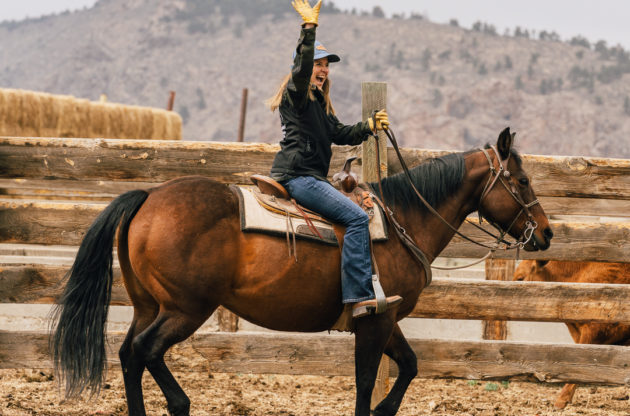 Vice President
Janice Schoonover
Western Pleasure Guest Ranch, Idaho
Email Janice | 208.263.9066
I was born and raised on the ranch that guests know as Western Pleasure Guest Ranch. My family roots have grown pretty deep in the Gold Creek Valley, with six generations from my mother's side and five generations from my father's side calling the Gold Creek Valley their homes. I married my high school sweetheart, Roley Schoonover, in 1982. After a few years away for college, we returned to Northern Idaho and added guest ranching to the family ranch in 1991. Our two children, Danielle and Isaac, grew up on the guest ranch. Both have married and now live and work at the ranch, along with three grandchildren Emily, Gabe, and Zeke.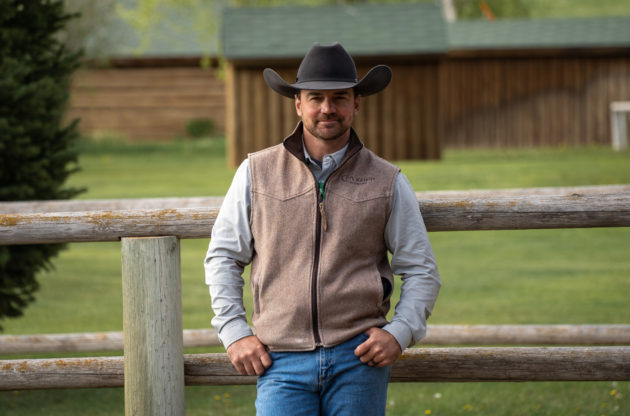 Treasurer
Hunter Sullivan
CM Ranch, Wyoming
Email Hunter | 307.455.2331
I am fortunate to say I have extensive ranch and outdoor experience and a true passion for ranch life. Before finding my home at the CM Ranch, I spent 8 years at the Spotted Horse Ranch south of Jackson, where I served as Ranch Operations Manager. I also had broad backcountry and fly-fishing experience. My wife Mollie, myself, and our two children, Luke and Nora have been the CM Managers for 10+ years now. Our love of the CM grows with every passing season and we continue to carry on the rich traditions that the CM is well known for, with a few added touches of our own. There is no better place to raise our children and grow our family.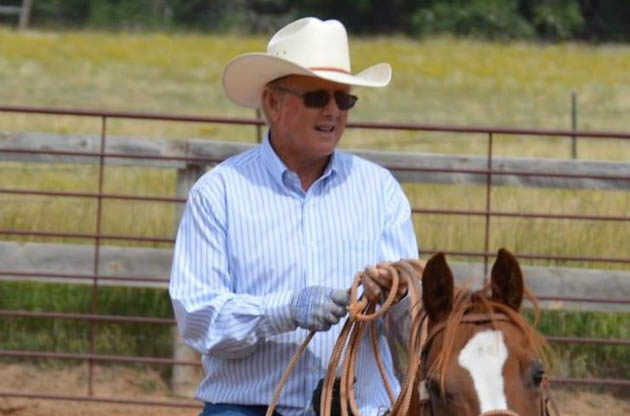 District I: Wyoming
William (Bill) Ferguson
Eatons' Ranch, Wyoming
Email William | 307.655.9552
I was born in Sheridan, Wyoming, in 1950, a fourth-generation member of the Eaton family who pioneered and maintained ownership and management of Eatons' Ranch. I came home to Wolf to join my family and even in the early years of my life was on the ranch. By the time I was fourteen, my help in the summers for the dude season was considered critical and I was a full-time employee. My livestock expertise with both horses and cattle grew with the tutelage of my father, Tom, and my grandfather, Bill. For a short time in my young adult years, I worked with thoroughbred racehorses with a trainer in Colorado. Working and living on the ranch for my entire life has given me the greatest portion of my education in managing and operating a multifaceted ranching operation. My service on the DRA board and as a past president continues the tradition begun by my father.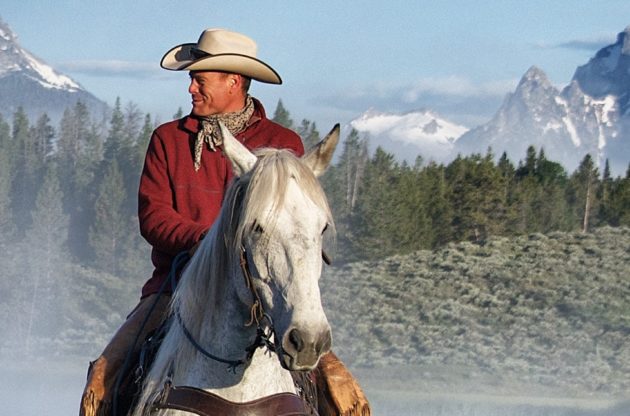 District I: Wyoming
Lucas Turner
Triangle X Ranch, Wyoming
Email Lucas | 307.733.2183
I am a fourth generation dude rancher and was born and raised at Triangle X Ranch in Jackson Hole, Wyoming. My family started the ranch in 1926 and I became involved in the family business at a very young age. By the age of 14 I was a full-time ranch employee and I've spent nearly my entire working life helping work and run the family business. My fascination with aviation briefly took me away from the ranch. After graduating from the aviation program at Purdue University I was a flight instructor, and then moved onto to flying private jets.  It only took a couple of years before my love for Wyoming and the dude ranching way of life brought me home in 2005. I've since taken the reins from my father and I'm is committed to continuing the family legacy with my wife Lauren, our three children and the Turner family. It is an honor and a privilege to serve on the DRA board.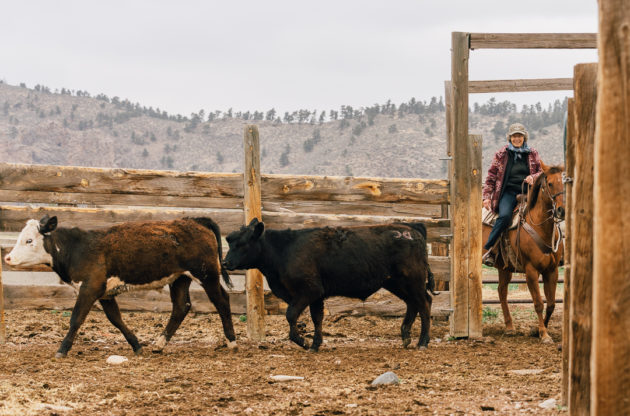 District II, Montana
Patty Wirth
Rocking Z Ranch, Montana
Email Patty | 406.458.3890
I was born on a cattle ranch in central Montana and had a great childhood working with cattle, training horses, cooking, and taking friends riding. I married Zack, graduated from Montana State University, raised six wonderful kids, and was part of our construction company. When Zack's dad died we bought his families' ranch near Wolf Creek, MT, built our house, and tried to make our living ranching and being a general contractor. Zack got tired of the construction business. We brainstormed about our options and how to make the ranch pay. Zack commented that "Everyone who visits here gets out of their vehicle, takes a deep sigh, and says how pretty it is. How do we make money out of pretty?" It's a great life having people come from all over the world and enjoy our horsemanship, horses, riding, and family. It is a great honor to be on the DRA Board. Starting from scratch, it is very valuable to have the expertise and promotion as part of this association.
District II, Montana
Kameron Kelsey
Nine Quarter Circle Ranch Montana
Email Kameron | 406.995.4276
Born and raised on the Nine Quarter Circle Ranch just outside Yellowstone National Park, dude ranching holds a special meaning to me. I spent my childhood learning the art of horsemanship and hospitality. It was when I moved away to college, studying Agricultural Science at Cal Poly, that I also realized how important it is to preserve Western heritage. Once I finished school and earned my pilot's license, I knew that dude ranching, and the Nine Quarter Circle was where I wanted to spend my days. So, in 2012, I returned to the ranch and now I have taken over the reins from my father. It is my hope to continue the legacy that my father and grandfather have carried for over 75 years.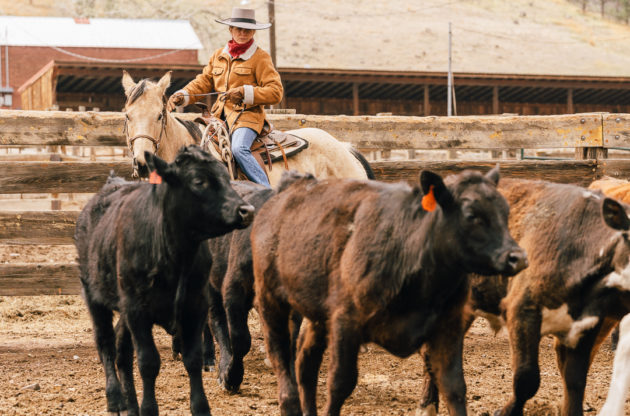 District III, Colorado
Christine Prince
Cherokee Park Ranch, Colorado
Email Christine | 970.493.6522
My husband, Dickey, brought our family of 6 to Cherokee Park Ranch in 1992 for a dude ranch vacation. Little did I know that that vacation would change the course of my entire life. Our 4 children had the time of their lives. We were blessed to be able to purchase Cherokee Park Ranch. It was a dream come true! Since my background was in nursing and caring for our 4 children…dude ranching was really NOT on my radar. We moved to the ranch in 1996 and my husband commuted for 3 years from TN. It has been my passion to welcome people from all over the world to our ranch and show them things that they have only seen on television. I once asked Dickey if he could DO anything in the world WHAT he would do? His answer came in seconds, "I'd be a professional baseball player! What could be better than doing what you LOVE and getting paid to do so!" THAT is exactly what I get to do everyday…something I love! It is a privilege to represent Colorado and serve on the DRA board with so many outstanding leaders in this industry.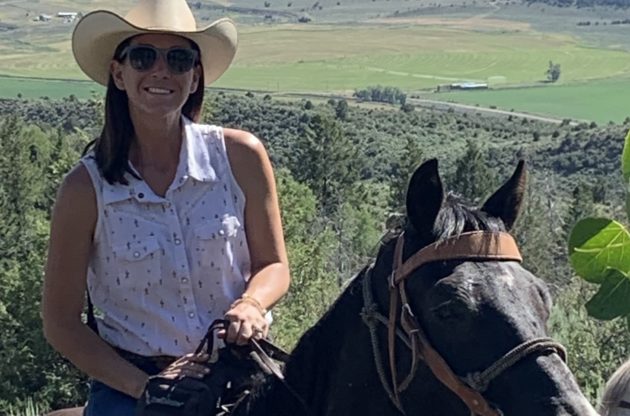 District III, Colorado
Amy May
Black Mountain Ranch, Colorado
Email Amy | 970.653.4226
I stand out from many of the other board members as I actually was not raised on a ranch but on the beaches of South Florida! I come from a family of entrepreneurs and grew up in the hospitality industry. After graduating from Business school, I was blessed to be able to fulfill my love of traveling, both domestic and internationally. As fate would have it, I met a cowboy while skiing in Vail and the rest is history. I joined the May Family, and Black Mountain Ranch, 14 years ago and serve as Office and Reservations Manager. My husband, Ryan, and I feel so grateful to be raising our two daughters on the family ranch; watching them appreciate the outdoors, learn about the animals, experience the value of hard work while being surrounded by guests from all over the world . . .what could be better than that!
I am very excited to join this incredible team and look forward to working with all of the DRA member ranches.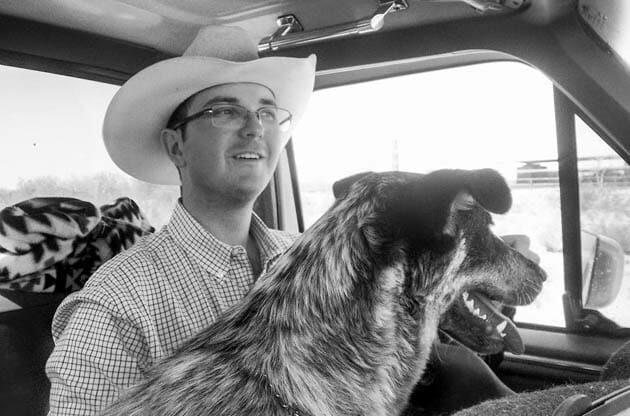 District IV, The Rest of the West
Steven True
White Stallion Ranch, AZ
Email Steven | 520.297.0252
I was born and raised on the White Stallion Ranch in Tucson, Arizona. I am part of the third generation of my family to live and work at the White Stallion. As a result, a love of dude ranching was instilled in me at an early age. I spent my childhood growing up on the ranch, causing mischief and making friends with all the visiting children.
After graduating from the Cornell School of Hotel Administration in 2011, I worked at a ranch in Montana to gain valuable outside experience. I returned to the White Stallion in 2013, met my wife, and I'm happy to be back working with my family. I cherish the opportunity to make people's dream vacations come true and I'm excited to help the Dude Ranchers' Association in promoting our industry.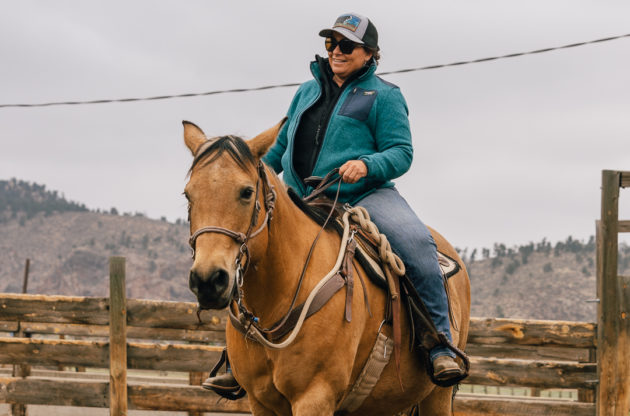 District IV, The Rest of the West
Megan Hunewill
Hunewill Guest Ranch, CA
Email Megan | 760.932.7710
I am the fifth generation to be born and work on the Hunewill Ranch in Bridgeport, California. Our family ranches both in Bridgeport where we have a guest ranch and a working cattle operation. Our winter ranch is in Smith Valley, Nevada, and in addition, we run cattle in Mineral County and the East Walker, Nevada on permits. Our guest ranch was started by my grandmother during the Great Depression when cattle prices were $0.03 a pound and they couldn't pay the taxes on the Bridgeport Ranch.
I am married Bart Paul and have three wonderful children, all of which work on our guest ranch. I was an English teacher and in 2004, I went to work full time for our business. I feel fortunate to be able to work with my family and share our ranching traditions with our guests. I am honored to have been chosen to represent "The Rest of the West and Canada" on the DRA Board.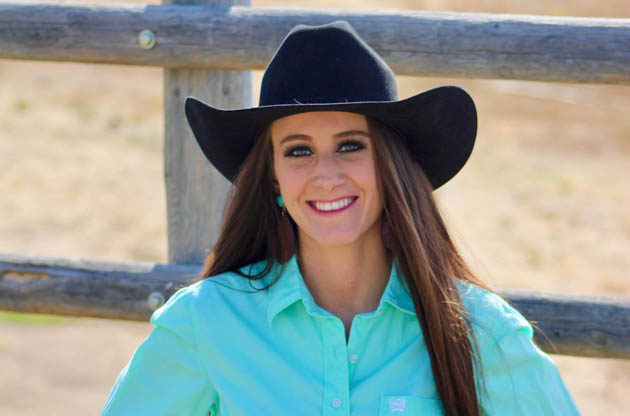 Executive Director
Bryce Albright
The Dude Ranchers' Association – Cody, Wyoming
Email Bryce | 307.587.2339
The dude ranch industry has been a large part of my life for many years, my whole life really. Having the opportunity to be raised and work on a DRA dude ranch instilled in me a great love and appreciation for dude ranching, preserving Western heritage, and protecting this way of life we are fortunate enough to be a part of. I love this industry, everything that it stands for, and the people that are involved. Please do not hesitate to contact me with any questions you may have.